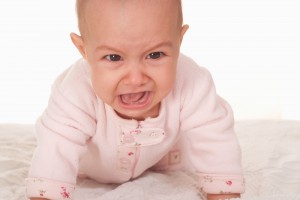 You will never forget the first time you become a parent. You will experience a myriad of feelings, including overwhelming love, anxiety and a thousand emotions in between – and everyone's new parent experience is different. It is easy to get frustrated and confused, to experience uncertainty as you learn how to care for your new baby. The following ten tips are tried and true pieces of knowledge that will help you become a confident, seasoned parent.
Trust your instincts.
This is the most important thing you can do as a new parent. People have natural parenting instincts. If your heart is telling you to do something, do it.
Swaddling does work.
Swaddling consists of wrapping your newborn snugly in a blanket. This soothes a fussy baby because it makes her feel safe and secure much like the womb.
Feed your baby when he or she is hungry.
Many parents try to put their newborn on a feeding schedule and end up feeling frustrated when the baby resists. Newborns operate on instincts. They know when they are hungry and full. Feed them on demand. At this age, obesity is not an issue.
Avoid crowded places.
Too many parents take their newborns to parties and busy stores in the first few months of life. Although a baby does need to get out in the fresh air, avoid large crowds because the germs pose a health risk to your baby.
Back to sleep.
This invaluable tidbit needs to become your mantra. Newborns should always sleep on their backs to lower the chances of Sudden Infant Death Syndrome (SIDS).
Have a bedtime routine.
Routines are important for a baby. Establish a bedtime routine to help your baby learn when it is time to sleep. This is extremely useful for helping your baby sleep through the night.
You cannot spoil a newborn.
Too many people believe that if you hold a newborn every time she cries then you will spoil her. This is just not true. Newborns cry because they need something. Babies need to know that you will help them when they cry. Responding to your child will make her more secure.
Ask for help.
No one can do everything alone. Anytime you feel overwhelmed or frustrated, seek help from your partner, family and friends. There is nothing wrong with needing help.
Breast is best but there is no shame in bottle-feeding.
Breast milk is the best choice for your newborn but if you are unable to breastfeed, no matter what the reason, do not be ashamed to use a bottle. As long as your baby is happy and healthy, that is all that matters.
Keep your sense of humor.
Being a parent is a learning experience. You are going to have more than your share of frustrations and confusion. Learn to laugh at the good and the bad experiences.
Parenting is a joyful time. Enjoy the sleepless nights and chaotic days. These days will be gone before you know it and you will wonder where the time went. Live, laugh and love as you discover your own method of parenting.
Related posts: