Orbit Baby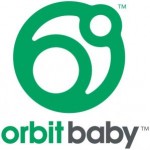 Orbit Baby Strollers – Sophisticated Design with Smart Function
Popular Baby Planet Strollers:


eco-friendly and easier on your child's skin, as the world's first with all fabrics certified clean by Oeko-Tex®…..
more Orbit Baby G2 details
multitude of easy to use, practical features. This car seat system will increase your mobility without jeopardizing your child's safety…
more G2 Stroller Travel System details
History:
In 1998 Joseph Hei and Bryan White were working on a design project at Stanford when they first thought of starting their own company. A few years later, after both quit working at IDEO, their dream came to fruition. Their wives Farrah White, Vivian Chiang and coworker, Chris Loew all researched different aspects of stroller designs and became a part of the dynamic founding team. They took "bug lists" which were the cons in stroller reviews and designed strollers without these issues. The team filed ten different patents along the way and started Orbit Baby.
This company has an outreach program that has participated in many helpful programs including Baby Buggy and Hand-me-downs. The company donates to conservation and other charities such as the Nature Conservancy and the Alzheimer's Association too. Some of the programs help families in need with baby products while others are beneficial to us all. The company participates in recycling programs that utilize every facet of waste. Orbit Baby supports carpooling and works to reduce their carbon footprint by buying carbon offsets to help fund green initiatives. They are currently working on a recycling program for their strollers and car seats. They even use eco-friendly fabric that is flame retardant yet chemical free.
Product Offering:
Orbit Baby strollers are the Stroller G2 which is available as a stroller or as a frame and carrier with a dock which is called the Travel System G2. The Stroller G2 comes with a reversible infant insert, a detachable snack tray, support bar and cargo pack. Orbit Baby strollers feature a one-hand 3D rotation feature and QuadShock suspension which are truly innovative designs. The G2 is usable from birth to forty pounds and priced at seven hundred fifty dollars. The Travel System G2 is priced at nine hundred dollars.
Warranty:
Orbit Baby has a 1 year warranty on their products.
Go from Orbit Baby Strollers to Baby Strollers