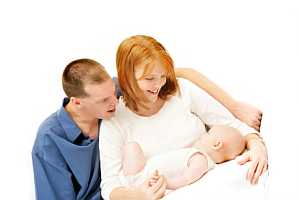 Bringing your newborn baby home from the hospital is an exciting experience, but that's also when the chaos sets in…
Many new parents feel completely overwhelmed by caring for a small child, so here are a few important tips to get you started on the right track:
1. Purchase your stroller wisely.
This doesn't necessarily mean that you need to buy the most expensive stroller on the market, but it does pay to shop around and find a dependable stroller that meets your needs. If you think about the fact that your stroller is going to be your child's main method of transportation, you want one that is easy to maneuver and not a cheap Wal-Mart version. You can liken this to accidentally picking out the cart with the sticky wheel at the grocery store – how frustrating! You don't want to be stuck with a stroller that is going to be difficult to push and maneuver, so make sure that you find a stroller with excellent support for your baby that also drives easily with every use.
2. Try a backpack diaper bag.
A regular diaper bag can often be difficult to carry since new mothers and fathers need to use their hands at all times. Backpack diaper bags are actually much more convenient and easier to keep track of, especially if you have a baby on your hip!
3. Get organized far in advance.
We all know that some babies arrive early, and with a newborn comes serious clutter. Get started on the right foot by organizing your nursery with all of the toys, clothing, and accessories that your baby will need each day. This can all center around a changing table that has drawers and space for clothes, bottles, toys, bibs, burping cloths, etc.
4. Remember to get your rest.
This may seem like an absolute oxymoron, but it is essential to get your rest any time that you have a chance since it's likely for your baby to be up throughout the night. This can make a huge difference between feeling irritable and stressed as opposed to joyful and patient as you care for your child every day.
5. Just relax!
Babies are wonderful miracle, and many parents can get so caught up in the planning and organization that they forget about the fun aspect of enjoying their child. When you use the tips above to get organized, it will make your life much, much easier so that you can actually have time to kick back and relax with your baby!
Bethany Ramos is a full-time freelance writer that co-owns her own business, The Coffee Bump. For a great selection of the best Bodum French press, check out Bethany Ramos' website today!
Related posts: